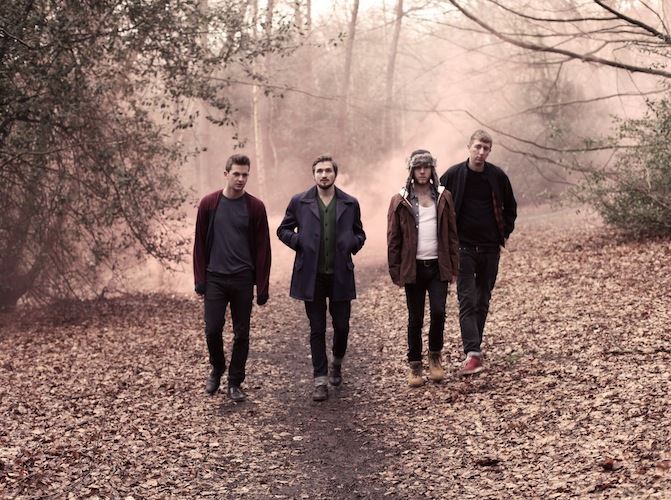 Their 2006 release "Brave Bulging Buoyant Clairvoyants" has caught the attention of many music fans but british Wild Beasts' major breakthrough was with "Two Dancers" in 2009.

KENDAL



Vocalist Hayden Thorpe's one-of-a-kind high-pithced vocals, provides the band its glorious and provocative sound. Wild Beasts' avantgarde guitars, its deep structure and their radical stance brought a fresh breath to alternative music scene. Wild Beasts will be at Babylon for an unforgettable night of music!



Warm-Up: Shangri-La Soundsystem (Radyo Babylon)



After Party: Dancing Birds vs. Shangri-La Soundsystem



This concert is not miss because,

Their second and Mercury-nominated album "Two Dancers" released via Domino Records, has widely been accepted as one of the best albums of 2009.

They were pointed out as one of the best live performances at last year's Efes Pilsen One Love Festival.

Listening to the lead singer Hayden Thorpe's high octane tenor voice and bassist Tom Fleming live at Babylon would be an intimate privilege.

Britain's prominent music authorities Time Out London & the Guardian always define a Wild Beasts show as "the concert of the week."

Their latest album "Smother" is also considered to be one of the best albums of 2011.

A night with Wild Beasts meansa high energy guitar-infused live show for all indie rock and art rock lovers.

After the concert, Dancing Birds Feel the Beat vs. Shangri La Soundsystem will throw an after-party at Babylon Lounge.
Event Program
| | |
| --- | --- |
| 20:30 | Doors Open |
| 21:30 | Wild Beasts |
Location