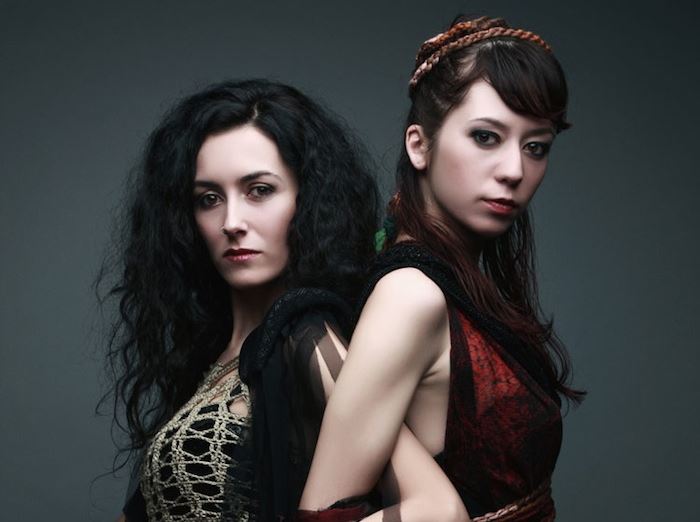 With their enchanting sound Nada who released their debut album in March 2011, is preparing for their first Babylon concert on April 5th!

Born and raised in the same family, For Selen Hünerli and Miray Kurtuluş music was a playground which they visit whenever they want to escape from the world of adult. Meaning inner voice and the sound of the universe in Sanskrit, hope in Serbian and nothingness in Spanish, the duo chose "Nada" as their name. While working on Nada, they continued working on their other projects: Norrda and Mira. Before releaseing "Oda", a song from their album "Gece Düştü", was selected for a compilation in German. Carefully recorded with strings, guitars, glockenspiel, vibraphone and percussions, "Oda" is a blend of musical toys and a slightly dark electronic sound.

Fuji Kureta is an electronica duo formed in August 2008 in Istanbul - Turkey. When the singer Deniz Öztürk and the composer Sahin Kureta met, they began to work on various electronica sounding songs. Their music oscillates between soft but strong melodies and very inventive beats and the lyrics are in both French and in English. Fuji Kureta won the Best Electronica Production award in Miller Music Factory Contest 2009, in Turkey and a year later they released their SWEETS EP with Slovakian label GERGAZ RECORDS.

After Nada and Fuji Kureta, electro / dance duo Fecr-i Ati will perform at Babylon!



Event Program
20:00

Doors Open

00:00

Fecr-i Ati

21:00

Nada

22:00

Fuji Kureta
Location