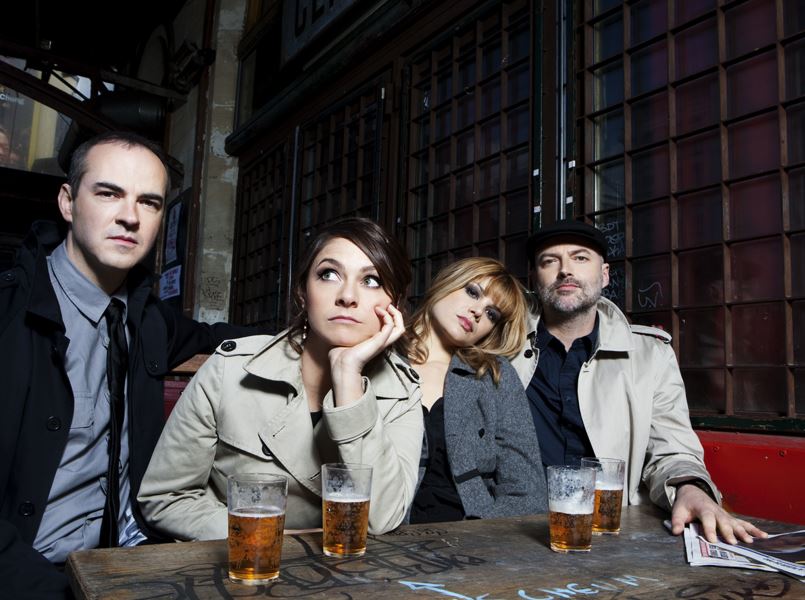 One of most popular singers of Nouvelle Vague, Melanie Pain is coming to Babylon Aya Yorgi with Nouvelle Vague on August 7, sponsored by Miller.

The fascinating French singer who we recognize from vocals "This Is Not A Love Song", "Teenage Kicks" and "Killing Moon" will accompany Nouvelle Vague. Pain who was highly affected by legends such as Françoise Hardy and Nancy Sinatra is preparing to sing her own solos. In Nouvelle Vague performance, another powerful voice is Karina Zaviani from Thievery Corporation will make this an unique concert.
About Nouvelle Vague: By putting Punk and New Wave songs into a new form, Nouvelle Vague is inviting everyone to a spectacular journey full of surprises with Bossa Nova, jazz and 60's pop. Marc Collin and Olivier Libaux who interpret old classics with their own style are with their sexy female vocalists at Aya Yorgi's stage after Babylon. Nouvelle Vague and another unique performance this time at Babylon Aya Yorgi.

Afterwards, don't miss Summer Sessions with Dj Hayk from 1:30 am to 4 am. The party goes on till morning at Babylon Aya Yorgi.
Event Program
23:31

Nouvelle Vague and Mélanie Pain
Location