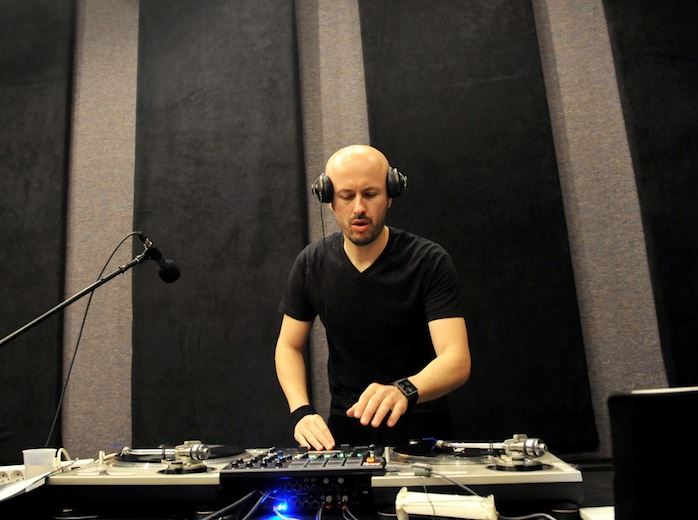 Impossible to categorize, Wax Tailor is an out of the ordinary French musician who has been compared to the likes of DJ Shadow and RJD2 and has been nominated for many awards.

Releasing his third studio album "In the Mood for Life" last year, Wax Tailor manages to artfully build a bridge across an array of genres including soul, funk and 60s pop. Wax Tailor is a forward-thinking artist, constantly educating himself and displaying his vast knowledge of music on each subsequent release. For his festival performance Wax Tailor will be presenting a set of eclectic yet warm groove-filled music.
This concert is not to miss because,
During last year's Akbank Jazz Festival at Babylon, Wax Tailor got the crowd so worked up that hewas the talk of the town for days.
His music drifts between soul, funk and hip-hop, but in fact it's nearly impossible to categorize it. The most similar musicians to him might be DJ Shadow or RJD2.
His performance will capture the true eclectic sound of our times.
He sample old movies in his music.
He's been nominated for many prestigious awards like "Victoires de la Musique" & US Indie Awards. His 2007 dated album "Hope & Sorrow has been awarded as "the best dance/electronica album" at Independent Music Awards.
Wax Tailor line-up;
Jean-Christophe Le Saout aka Wax Tailor (DJ)
Charlotte Savary (Chanteuse)
Mr Mattic (MC)
Anna Kei (Flute/sax/choeurs)
Raphaële Germser (Violon/bass/Choeurs)
Johan Blanc (Trombone/Guitare)
Matthieu Detton (Violoncelle/guitare)
Event Program
| | |
| --- | --- |
| 20:30 | Doors Open |
| 21:30 | Wax Tailor |
Location