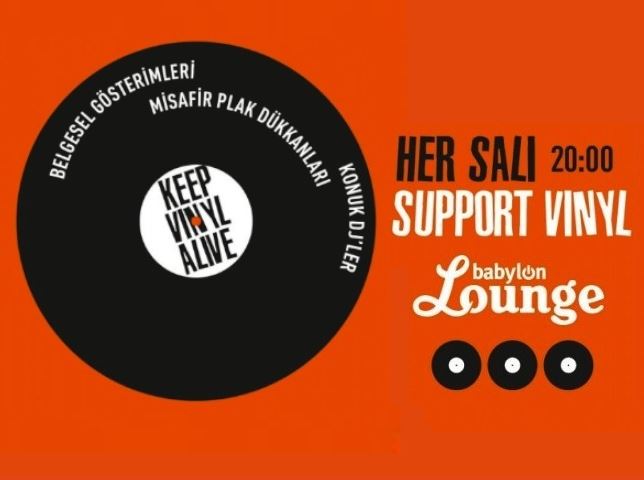 Babylon Lounge'da Support Vinyl buluşmaları DFA Label gecesiyle devam ediyor!

Her Salı farklı DJ'lerin kabine geçeceği, farklı bir plak dükkanının arşivini sunacağı ve farklı belgesellerin gösterileceği Support Vinyl gecelerinde, bu sefer başlangıcı James Murphy ve DFA Records'un dünyaya sunduğu en önemli oluşumlardan LCD Soundsystem'ın Madison Square Garden'da verdiği son konserlerini hayranlarıyla buluşturduğu Shut Up and Play The Hits gösterimi ile yapıyoruz. Hemen ardından fasitdaire, elektronik müziğin her koluna uzanan arşivini müzikseverler ile paylaşacak. Gecenin misafir plak dükkanı ise bu yıl içinde açılan ve plak tutkunlarına yeni bir oyun alanı sağlayan Kontra Records olacak.
Müzik dinlemeyi, dinletmeyi, konuşmayı, kısacası "paylaşmayı" seven herkesi Support Vinyl gecelerine bekliyoruz.
Location