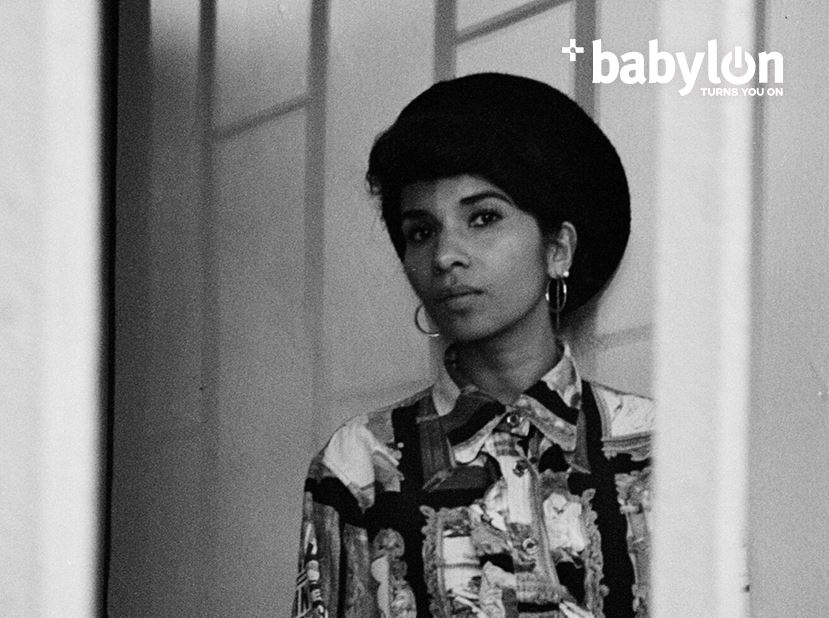 Combining psychedelic synthetics and post-punk rhythms with an electro pop sound, London-based producer Nabihah Iqbal will be our guest November 8th! After Nabihah Iqbal's live performance, Istanbul-based synth-pop duo kim ki o will continue the night, with Nabihah coming back on again for a DJ performance.

Nabihah Iqbal
British Asian producer Nabihah Iqbal, former name Throwing Shade, started experimenting with music after her ethnomusicology education. She released the result of her workings as an EP "Mystic Places" in 2013. She released "House of Silk" EP under the Ninja Tune label in 2015. In addition to her song writing, she played the keyboard, synth, drums and guitar on her coming out album "Weight of the Heart" released in 2017. After her musical collaborations with Tate Modern, Tate Britain and Institute of Contemporary Arts, she was a part of the retrospective Basquiat exhibition group performance at Barbican Centre in 2017. She also hosts a radio program at London's NTS radio since 2013, where she discovers and shares music from different parts of the world.
kim ki o
Active since 2006, Istanbul-based synth-pop duo kim ki o started out by handing out their self-made CD-R in 2007 and 2008. The group released their first mini album "Dans" under the Dutch record label Enfant Terrible in 2010. Their second album "Grounds" was released under Paris-based Lentonia Records in 2013. To this day, kim ki o has toured around Europe and England with The Radio Dept., Moon Duo and Jens Lenkman and has performed at many festivals. The group released a combo album "Bir, iki…" that includes their old songs under the American record label Ss Records in 2014. Their latest album "ZAN" includes songs the duo recorded from 2013 to 2017 and was released in November 2017. The album was written with the motivation of instilling human connection in these times of uncertainty.
Mobilet for tickets!
Event Program
20:30

Doors Open

21:00

larda yüzen (DJ set)

22:45

Nabihah Iqbal (Live set)

23:45

kim ki o

00:45

Nabihah Iqbal (DJ set)
Location