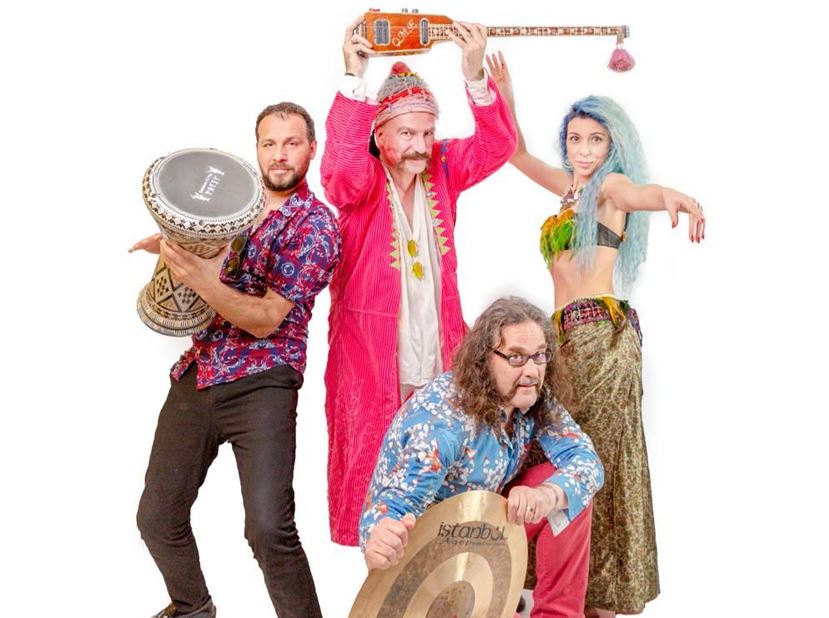 One of the unique psychedelic bands of Turkey's modern music history, Baba ZuLa will take our stage on December 9th!

Founded in 1996, BaBa ZuLa was born from the band ZeN thaqt composed the score of the movie "Tabutta Rövaşata". Creating an infinite number of film scores and partnerships for more than 25 years, BaBa ZuLa produced music in collaboration with different artists such as Mad Professor, Tuncel Kurtiz, Fred Frith, Alexander Hacke, Brenna MacCrimmon, Serra Yılmaz and CAN'den Jaki Liebezeit. Forming their one of a kind "Istanbul psychedelic" style by adding electronic and dub elements to 60's psychedelic music and Anatolian rock timbers, the band met their listeners by giving concerts in 66 countries on 6 continents. Founded by Osman Murat Ertel, playing the electric saz that he designed himself, and Mehmet Levent Akman on the handbells and electronics, the band also comprises artists with whom they've been together in different locations of the world for more than 10 years, such as Ümit Adakale (darbuka, drums, percussions), Esma Ertel (dance and vocals) and surprise guests.
Tickets can be found Biletix and Mobilet!
Event Program
| | |
| --- | --- |
| 21:00 | Doors Open |
| 22:00 | BaBa Zula |
Location