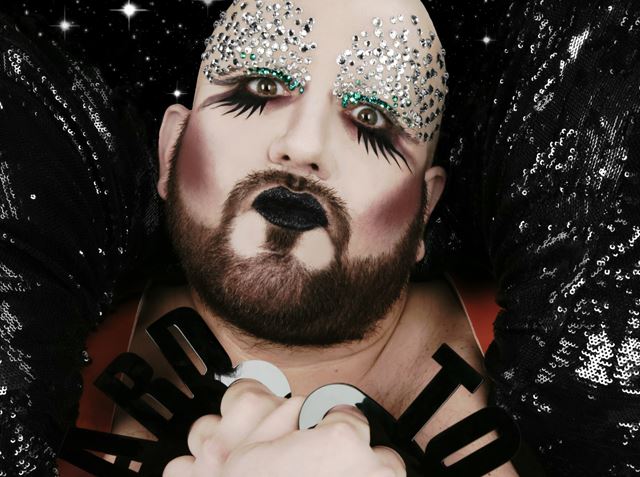 The Rainbow will be centered in Babylon this year, splashing the streets of Asmalımescit with its bright colors. Tufan Demir will open the night, followed by Hard Ton shaking the stage and DearHead, a Rainbow classic, will close the stage. Zozo & m-In and Elif Tanrıbilir will be spinning the decks at Babylon Lounge. The Umut Sürer Award will be given to the most beautiful drag queen. So don your party gear, put on your make up and make your way to the hottest party in town!

Who is Hard Ton?
Hard Ton are an Italian duo with a larger than life disco sound and a surprising love of metal. Fused together in 2008 from the musical loins of DJ Wawashi and heavy metal singer Max, Hard Ton met online through a site though very quickly it became clear their relationship was to be based on a mutual love of music.
Who is DearHead?
Evrim Tüfekçioğlu and Bengi Ünsal first played an amazing set together at the unforgettable Rainbow Party of !f 2009. Since then, they've been shaking the house in festivals, private events and clubs throughout Istanbul and Europe.
Who is Tufan Demir?
Born and raised in Istanbul, Tufan Demir is one of the very few Turkish underground musicians who has achieved success abroad. He spins house and disco and played in
influential festivals like Sónar and keeps his residency at the most envelope-pushing clubs in Istanbul.
Who are Zozo & m-IN?
They are two DJs with a similar taste and passion for music. Their style includes percussion, bass, synths and flippy rhythm.
Who is Elif Tanrıbilir?
It was in 2003 whilst studying towards her degree in Fashion Design in London that Elif was introduced to mixers and records thanks to her housemates. Her interest in electronic rhythms has been honed over time into nu-disco and house music genres. She has been playing in leading festivals and clubs since 2005.
Location