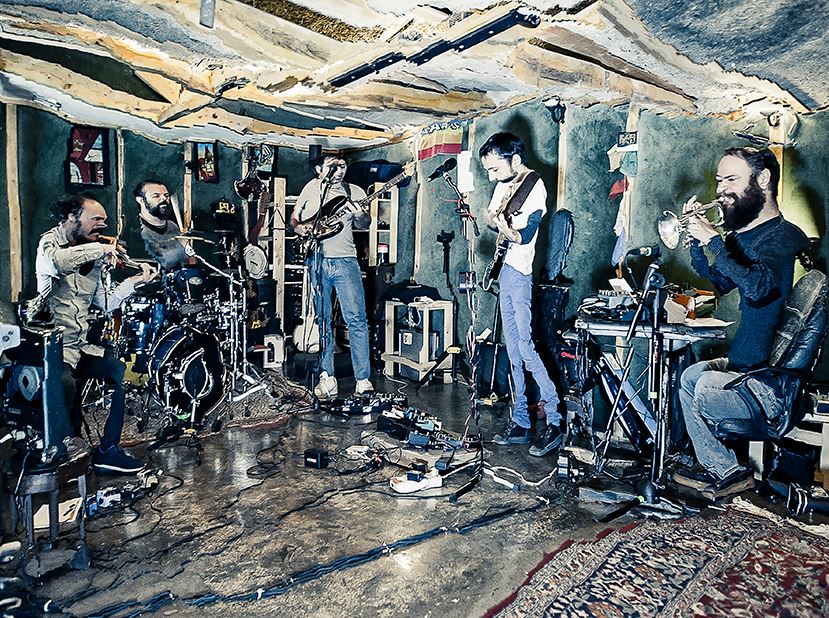 Gevende, known for their authentic and experimental performances, will be at Babylon on 28 February with tracks from their new album.

''Kırınardı'' 17 Şubat'ta dijital olarak Baykuş Müzik ve Mart ayında plak formatında Shalgam Records etiketiyle çıkıyor. Albümden ilk single 3 Şubat'ta yayımlanacak ve tüm albüm ön satışa açılacak. Tüm albüm ise 17 Şubat'ta dijital olarak yayımlanacak.
2000 yılında Eskişehir'de kurulan Gevende, 2006'da ''Ev'' adlı ilk stüdyo çalışmasını yayınladı. Türkiye'de ve yurt dışında önemli festivallerde konserler veren Gevende, 2008'de Fransız grup Balbazar ile soundpainting performansı sergiledi. 2011'de çıkardıkları ''Sen Balık Değilsin Ki'' adlı albümlerinin ardından 2015'te St. Antuan kilisesinde verdikleri konserler ile grup, alternatif müzik sahnesinin aranan isimlerinden biri haline geldi. Gevende hemen sonrasında yayımladığı canlı performans albümüyle bir kez daha dinleyicilerin beğenisini kazandı.
Event Program
20:30

Doors Open

20:30

Cem Kayıran

21:30

Gevende
Location