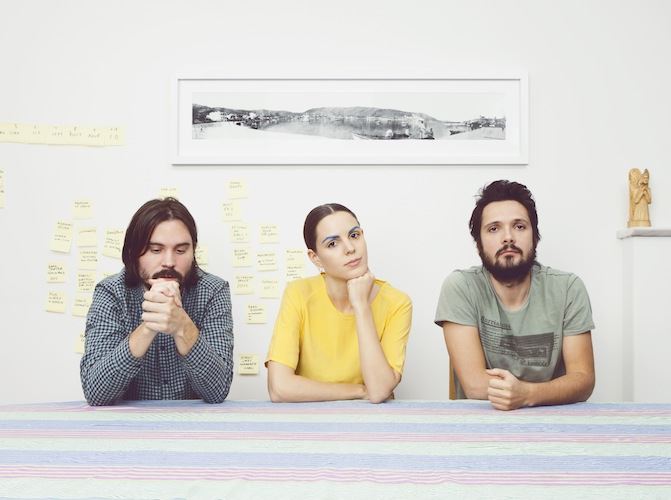 One of the most innovator bands of Turkey, 123 will perform at Babylon on January 10th, Saturday night!

123, who released their fifth album "Anja" in 2014 started to their musical journey in 2004. They released their debut album "Aksel", which is about a story of a kid called Aksel, in 2009. For the 14 track-album the band also published an illustration book of 230 pages. One year later the band released an EP called "Stereo Love", including 6 tracks.
In the same year, as a follow up to "Aksel", 123 released a 190-page story book for their next album "Arve". Later they started working on "Anja". But before that, the band released an album called "Lara" on January in 2012. The album drew attention with Dilara Sakpınar's mesmerizing voice and effective lyrics. Various names also featured in "Lara"... Ilhan Ersahin played sax on "Sun in the Arms of Love", Hakan Kursun was the vocalist and the guitarist on "Yokuz", Arto Tunçboyacıyan was the vocalist and the percussionist on "Trip". The other guest of "Anja" was Norwegian trumpeter Gunnar Halle.
And now the band started to roll up their sleeves for a new triplet. 123, will meet the Babylon audience with a wide scale of songs from their released albums.
Dilara Sakpınar - Vocal, Synth
Feryin Kaya - Bass
Berke Can Özcan - Drums
Arda Erboz - Electric Guitar, Trombone
Seçil Kuran - Vibraphone, Percussion
http://www.123theband.com/

http://www.soundcloud.com/123theband
Event Program
22:00

Doors Open

00:00

KulakKurdu Ohrwurm

22:00

KulakKurdu Ohrwurm

23:00

123
Location