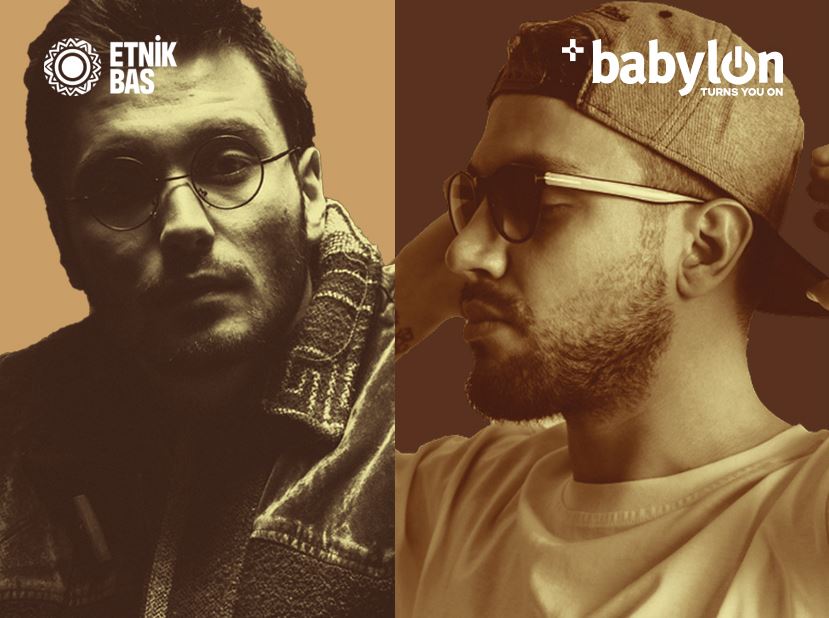 The producers of Ezhel's "Müptezhel" album DJ Artz & Bugy will be our guest January 11th under our "Etnik Bas" concert series.

We are bringing together sounds that combine the traditional music of different geographies with heavy bass tones, electronic beats and dub, trap, hip-hop, funk and rock elements. Within the "Etnik Bas" series, artists with English or Jamaican sound system culture roots, street and different language-based music styles and protest stances will be our guests!
Composer, arranger and producer Bugy from Ankara and beat maker and producer DJ Artz made their name heard with their productions within the rap music scene. Despite their young age, the duo has been the producers behind many hit songs. They create unique productions in the music styles of New School hip-hop, trap and urban, taking part in the albums of many musicians. The duo were the producers behind Ezhel's famous album "Müptezhel" in 2017, which enabled them to quickly reach a young audience. With their wide range of setlist and limited number of special performances, internationally recognised DJ Artz & Bugy will be taking the stage at Babylon.
Mobilet for tickets!
Event Program
| | |
| --- | --- |
| 22:00 | Doors Open |
| 22:00 | DJ Artz & Bugy |
Location