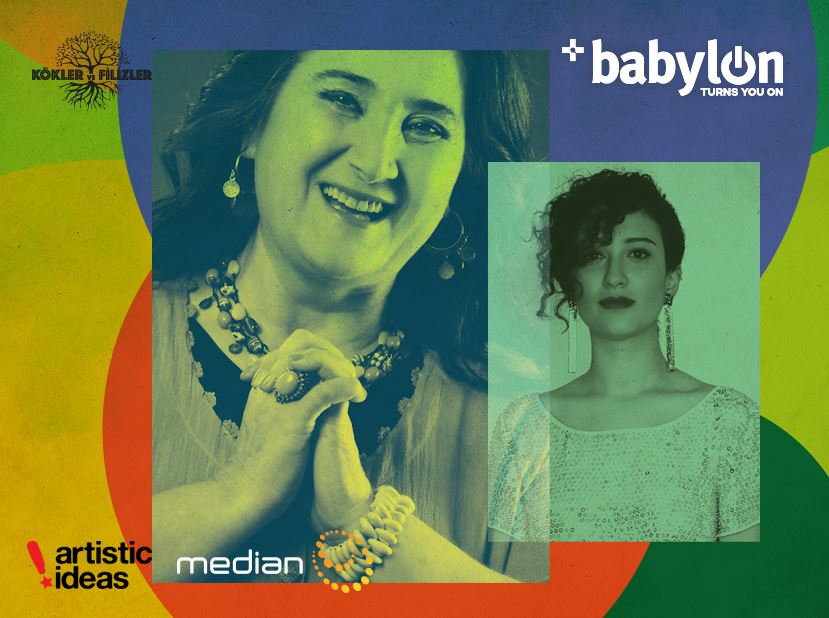 Sabahat Akkiraz and Melike Şahin will be our guests on January 31st for the second night of our concert series "Kökler ve Filizler", which brings together notable artists from the history of popular music and promising young artists to the same stage.

The interaction between genres, which can be observed even by just looking back at the last 50 years, unique experiments and dozens of notable artists within the history of popular music all prove the depth of this geography's musical roots to the world. Within the same geography, "new generation" names, who are instantly notified of everything and are able to instantly produce new work thanks to the digital age, are increasing every day. Organized in collaboration with artistic ideas and Median Music Edition, our concert series "Kökler and Filizler" brings together notable artists from the history of popular music and promising young artists to the same stage.
Sabahat Akkiraz
Turkish Folk Music's powerful singer Sabahat Akkiraz is celebrating the 49th year of her music career. From Europe to Brazil, Japan to Morocco and Israil to Scotland, Akkiraz has performed at many world-famous festivals. She gives about 100 concerts per year, continually widening her fan base. Her music is a combination of various genres, ranging from electronic music groups to jazz orchestras to Berlin Philharmonic to Chanson singers. She has successfully promoted folk music to the world with the 28 albums in her music career. Akkiraz also brings together the different political, social and religious identities in society with her music and live performances. She has shared the same stage with many different artists, from Mercan Dede to Erkan Oğur, Arif Sağ, Musa Eroğlu, Erdal Erzincan to Candan Erçetin and Leman Sam, Aylin Aslım to Thomas Quasthoff and Jaspering de Jong to Grand Union Orchestra. She is always pursuing new music and new discoveries.
Melike Şahin
Melike Sahin started out on her music career during her time as a student by joining the school choir. After crossing paths with BaBa ZuLa in 2011, she gave her first concert in Berlin. Up until 2017, she gave over 250 concerts with BaBa ZuLa in Mexico, India, Australia, Turkey and numerous cities in Europe. She voiced 3 songs for Tony Gatlif's movie "Djam", which had its world premiere at the Cannes Film Festival in 2017. Melike released the singles "Deli Kan", "Sevmek Suçsa Suçluyum" and "Tutuşmuş Beraber" last year under Sony Music label. She is currently continuing to work on her first album "Merhem".
Mobilet for tickets!
Event Program
20:30

Doors Open

21:30

Melike Şahin

22:45

Sabahat Akkiraz
Location