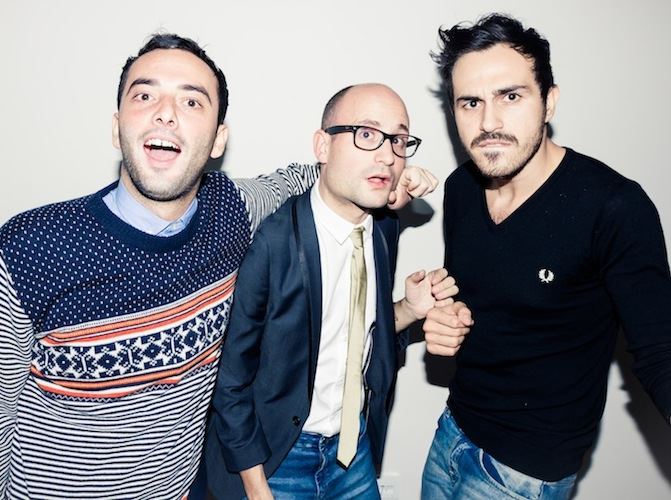 Club Bangkok, is reuniting with Google Translate to celebrate the arrival of spring at Babylon.

Google Translate is the DJ for warm-warm up!
We can hear you say "How?!" Here's the answer:
We choose 3 songs to play at March 8th.
Google Translate, translates them from English to Arabic, then from Arabic to German, German to French, and lastly from French to Turkish.
End of the warm- warm up.
1-The Black Keys – Gold On The Ceiling
المفاتيح السوداء – الذهب على السقف
Tastatur, Schwarz - Die goldene Kuppel
Le clavier, noir - Or la coupole
Klavye, siyah - Ancak, cupola
2-Vampire Weekend – Diane Young
مصاص الدماء عطلة نهاية الأسبوع – ديان الشباب
Vampire Weekend - Diane junger Menschen
Vampire - Diane des jeunes
Vampire aşık olur- Diane genç
3-Disclosure – Grab Her
أ. كشف, إفشاء, هتك فضيحة, كل ما يكشف عنه بفضيحة - أمسك بها
Hat ergeben, Offenlegung, Unzüchtigkeit Skandal, alles was sie enthüllt Skandal - Fassen Sie die
A montré, publicité, leur scandale, tout ce qu'elle révèle scandale - donnez les
Göstermiştir, reklam, skandalı ortaya koyuyor, her şey bunun skandal – vermek
Warm-warm-up is over.
Warm-up: DJ Sarıyılan (Kaan Sezyum) a.k.a Club Van Gogh and DJ Dr. Evil
Normal stuff: Club Bangkok
Event Program
21:00

Doors Open

22:00

DJ Sarıyılan (Kaan Sezyum) vs. Dr. Evil

00:00

Club Bangkok
Location