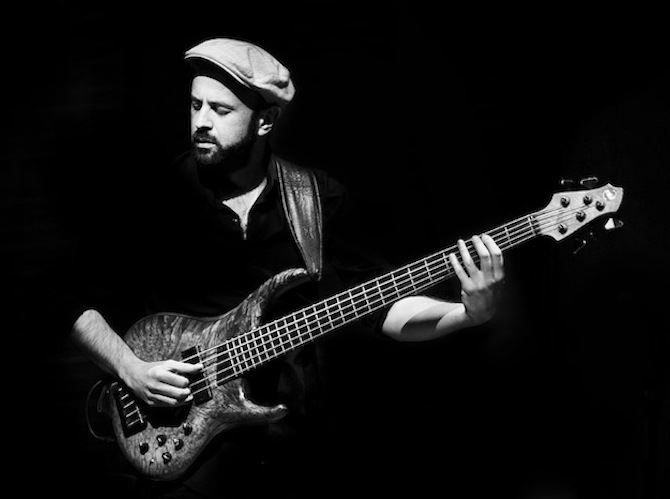 Nublu Jazz Festival is presenting a unique joint project!

NOKIA OVI MÜZİK PRESENTS: NUBLU JAZZ FESTIVAL 2011

*** You can participate to both of the concerts with your ticket of 9th March.

***Love Trio with Arto Tunç Boyacıyan concert will be broadcasted on Radyo Babylon.

One of the most successful bass guitarist of Turkish jazz and pop scene, Alp Ersönmez is on the same stage with legendary jazz and hip-hop producer DJ Logic! Alp Ersönmez has worked with many significant names in music business both local and international such as Tarkan, Erkan Ogur, Erik Truffaz, Alexandre Tassel, Butch Morris, Eddie Henderson, Athena, Cindy Cahill, Karina Zeviani, Clark Gayton, Elvis Presley, Sertab Erener, Nil Karaibrahimgil as well as his main projects Kangroove, Quartet Muartet, London Sessions, Wax Poetic. Alp Ersönmez is getting ready to release his debut album "Yazısız" and recently founded a brand new project, "Cereyanlı". This new project presents new jazz arrangements prepared digitally with electronic elements and enriched with guest musicians and vocals. 'Cereyanlı's special guest in Nublu Jazz Festival is DJ Logic. DJ Logic who has collaborated with Vernon Reid, Moe. Medeski Martin & Wood, Bob Articulated, Jack Johnson, Chris Whitley and many more, will be on stage with his band Project Logic and Alp Ersönmez at Nublu Jazz Festival! Do not miss it!
Event Program
| | |
| --- | --- |
| 22:00 | Doors Open |
| 23:00 | Alp Ersönmez |
Location