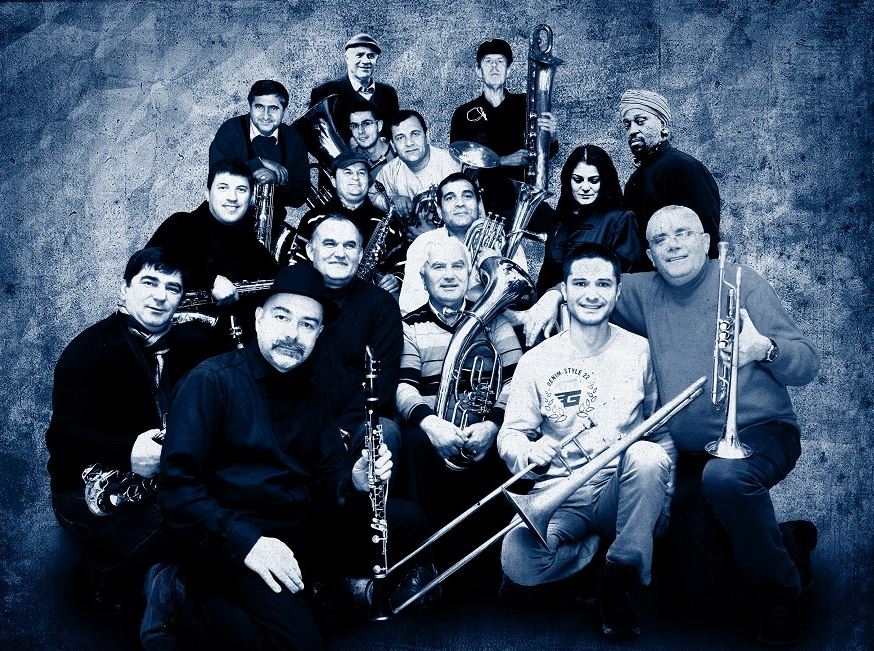 Albania based Fanfara Tirana will be at Babylon 14th of March with Transglobal Underground for a very special night! Before Fanfara Tirana, Kolektif İstanbul will get on stage with their joyous performances.

Fanfara Tirana, started by members of the Albanian Army band, will bring together traditional Albanian melodies and Balkan rhythms. The band who performed at many significant festivals like WOMAD, Sziget, Roskilde, Venice Carnival mix together funk, reggae, jazz and Balkan music with a pleasant way. Transglobal Underground who have become notorious for mixing musical styles and rhythms with a total disregard for musical genres, technological barriers and common sense will share the same stage with Fanfara Tirana at Babylon. TGU who worked with Natacha Atlas and more will be at Istanbul once again after their new album Kabatronics that was collaborated with Fanfara Tirana.
Kolektif İstanbul
They describe themselves as a group that totally alive on the stage. They are Kolektif Istanbul. They come together in different times. These musicians are different than each other and they contribute each other's knowledge and musical experience. When improvisation comes to the mind it reminds us Kolektif Istanbul which create unique and enjoyable experience on the stage with their music. While using Anatolian and Balkan musical bases at the same time they reveal unusual harmony with jazz and funk...
Event Program
22:00

Doors Open

22:30

Kolektif Istanbul

00:00

Fanfara Tirana and Transglobal Underground
Location