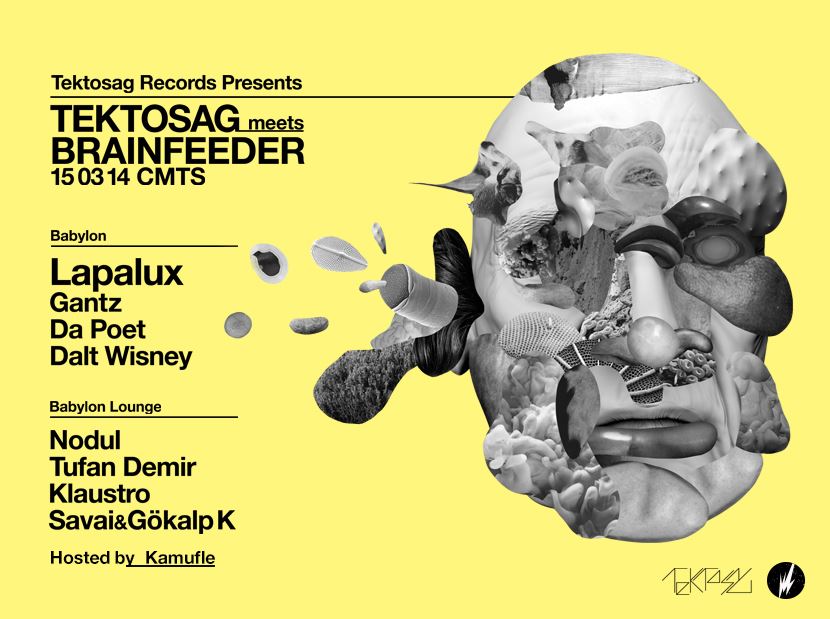 Tektosag community is coming back on 15th of March with an epic line-up.

Gantz, Da Poet, Nodul, Dalt Wisney, Tufan Demir, Savai & Gökalp K. and Klaustro will be in the driver's seat throughout the night.
Our special guest for the night is LAPALUX and his amazing music from Brainfeeder. Also Kamufle will be joining to the night, who hosted the "Davulun Sesi Vol. 2" party last year.
We recommend you to come early not to miss any of these names who will perform simultaneously both in Babylon and Babylon Lounge.
Location