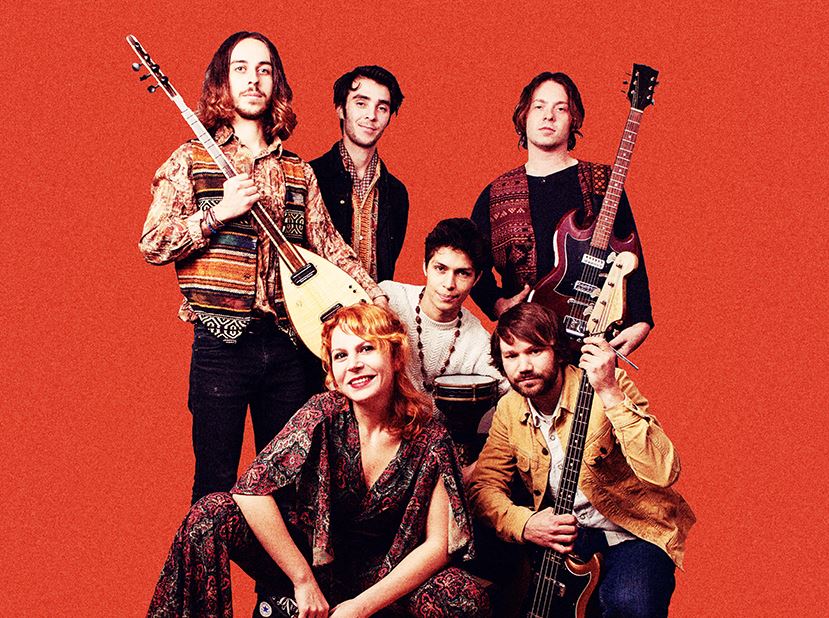 Yeni dönem psikedelik rock sahnesinin ilham veren isimlerinden Altın Gün, 24 Mart Cumartesi akşamı Babylon'da.

Fascinated by the Turkish psychedelic sound of the 70s, Altın Gün formed by Jasper Verhulst (bass) along with Ben Rider (guitars), Nic Mauskovic (drums), Merve Daşdemir (vocals), Erdinç Yıldız Ecevit (vocals, saz, keys) and Gino Groeneveld (percussion). On their debut album 'On' released from Bongo Joe Records, Altin Gun gives you the trippy sound of their influences such as Barış Manço, Selda Bağcan and Erkin Koray enriched with their own thematic signatures and fuzzy tunes. They combine funky rhythms, wah-wah guitars, saz and analogue organs with Turkish folk songs passed from generation to generation, mostly by their foremost influence Neşet Ertaş. Altın Gün have already met with crowds at critically acclaimed festivals such as Le Guess Who?, Lowlands in The Netherlands and festivals as Transmusicales, Banlieues Bleues, Paleo, Montreal Jazz, Quebec D'Ete to name a few.

Biletler için Mobilet!
Event Program
21:30

Doors Open

21:30

Undomondo

22:30

Grup Ses

23:59

Altın Gün

01:00

Barış K
Location