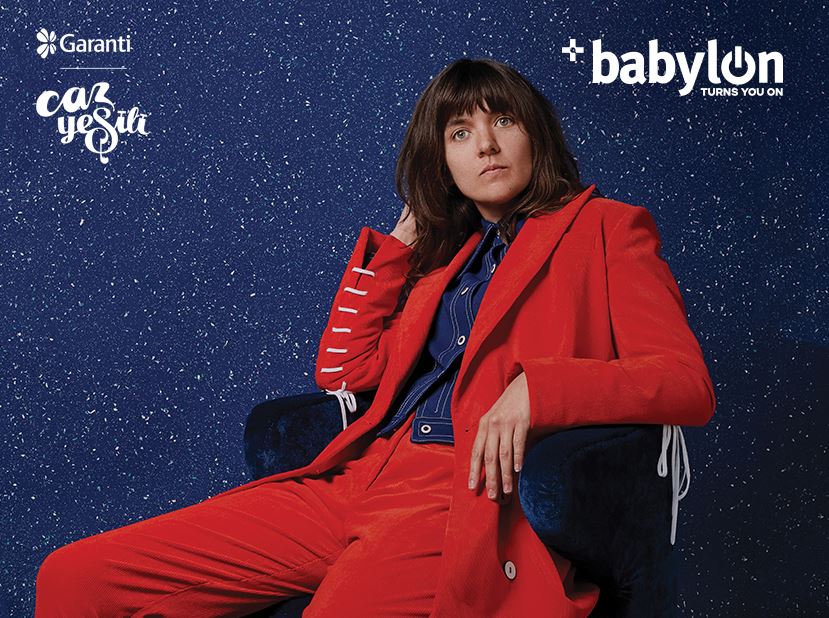 As part of Garanti Caz Yeşili concerts, Melbourne-based singer/songwriter Courtney Barnett will be with us on May 18! We are meeting with Radio Eksen DJs before the performance of Courtney Barnett!

Courtney Barnett is one of the most distinctive and compelling voices in indie rock. Barnett's debut album "Sometimes I Sit and Think, and Sometimes I Just Sit" was released in 2015 and received international acclaim. Rolling Stone praised her as "one of the sharpest, most original songwriters around." She got countless awards in her home of Australia as well as Grammy and BRIT nominations. Barnett's "Tell Me How You Really Feel" album reveals myriad layers of meaning in seemingly every line, all the while accompanied by her own face-melting guitar and one of the best rhythm sections in rock.
Tickets are available on Mobilet!
Event Program
20:30

Doors Open

20:30

Radyo Eksen DJ'leri

21:30

Courtney Barnett

23:00

Radyo Eksen DJ'leri
Location