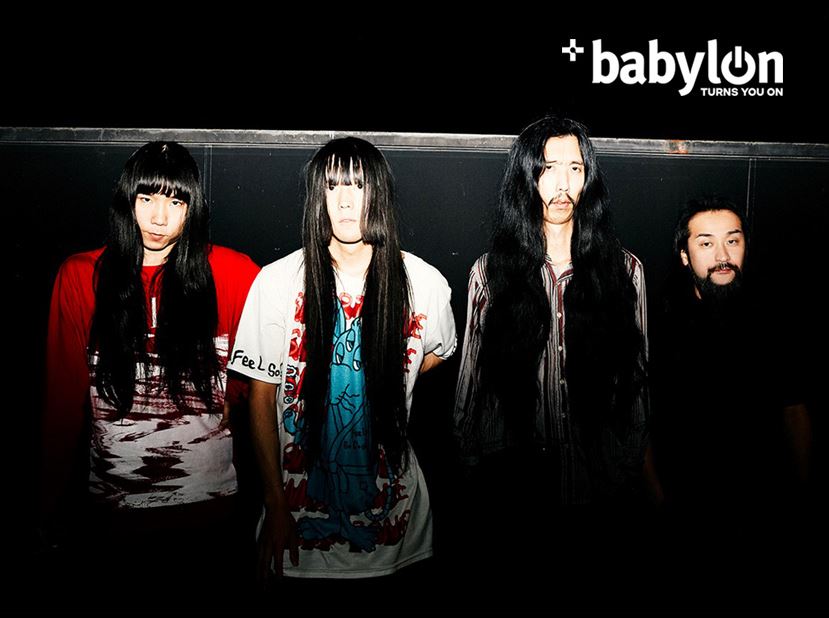 Defining themselves as the "enlightenment activists' of the far east's psychedelic underground culture", the noise-rock group Bo Ningen and their opening act Haossaa will be with us Thursday night on November 1st!

Bo Ningen was formed in 2006 after vocalist and bass guitarist Taigen and guitarist Kohhei met. After the duo gave their first improv concert, they met guitarist Yuki in 2007 and entered the studio in London. With the addition of drummer Monchan to the group, Bo Ningen took its present-day shape. Their first album under their band name was released in 2010, with "Line The Wall" following in 2012. Their 37-minute one song performance with Savages at The Red Gallery in London was released as "Words To The Blind" in 2014, along with their latest album "III". To Bo Ningen, being psychedelic means to "stand in the middle loudly or quietly and stare at both sides at the same time".

Opening Act: Haossaa
With their very loud and quickly changing rhythmic sounds, Haossaa is an instrumental trio from Istanbul. The group released their first album under their band name in 2011.

Mobilet for tickets!
Event Program
20:30

Doors Open

20:45

Haossaa

21:45

Bo Ningen
Location