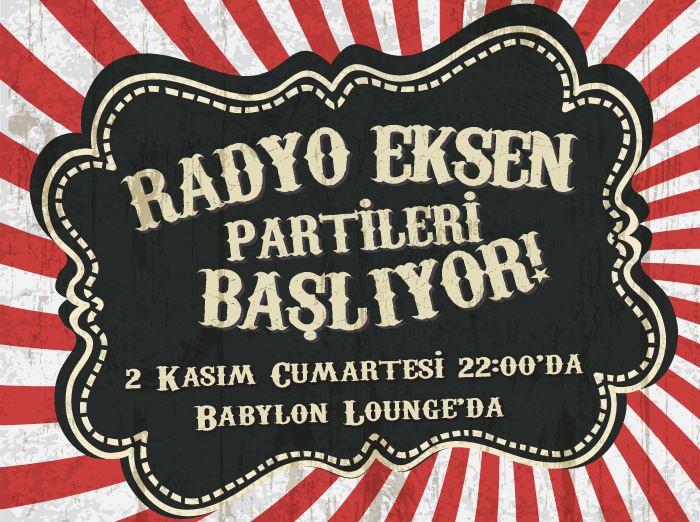 Alternative music station Radyo Eksen is continuing to meet with music enthusiasts at Babylon Lounge with its parties.

Radyo Eksen is continuing its theme parties that held last season such as "Best 100 Albums In Last 20 Years", Safi Rock'n Roll Night", "Just Perfect Night" and "Grunge".
New season's first Radyo Eksen party will be at Babylon Lounge on November 2nd Saturday night at 22:00 with the contributions of Radyo Eksen DJ's Gülşah Güray, Güven Yıldız, Gülşah Turgut and İrem Berkel.
Event Program
21:00

Doors Open

00:00

Gülşah Güray

00:00

Güven Yıldız

00:00

Gülşah Turgut

00:00

İrem Berkel
Location