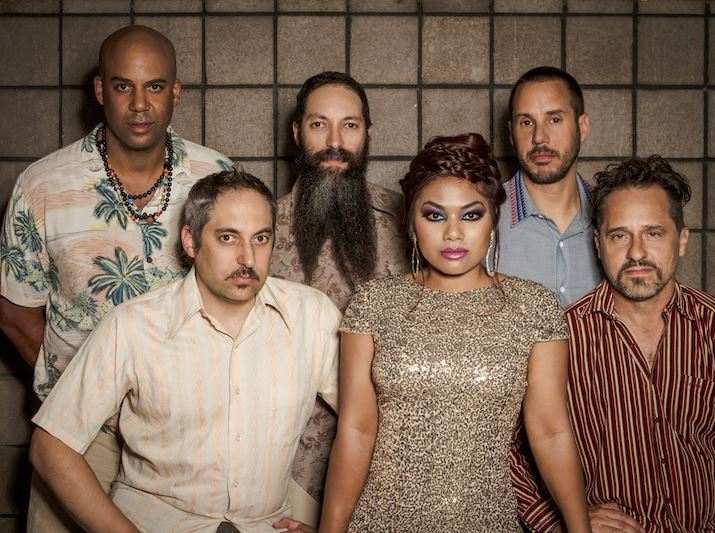 Los Angeles based Dengue Fever is taking the stage at Babylon Bomonti with their unique style combining Cambodian pop music with psychedelic rock.

Founded in 2001 by the two brothers, Ethan and Zac Holtzman, and inspired by their journey Cambodia, Dengue Fever became a band of six members, with the addition of Cchom Nimol, whom they discovered at a karaoke club thanks to his flexible voice, David Ralicke on guitar and Paul Smith on the drums. After a long while, Dengue Fever is going to bring the pop, funk, jazz and surf music they had collected from far lands together with Cambodian style at Babylon.
Keşfedin:
Palmiyeler
Tür: Surf Rock
Biraz andırıyor: Real Estate, Mac Demarco, Kurt Vile
Mutlaka Dinleyin: Palmiyeler, Yapamam, Her Şey Anlamsız
Palmiyeler, ilk EP si "Palmiyeler"i 2015 yılında grubun kendi bandcamp sayfası üzerinden yayınladı. EP'nin ardından alternatif sahneden gördükleri yoğun ilgi üzerine konserler vermeye başladılar. New Wave ve Surf Rock tınılarını gevşek Indie Rock tonlarıyla birleştiren Palmiyeler, Kilink'ten hatırladığımız Mertcan Mertbilek ve Tarık Töre tarafından davullara Rana Uludağ'ın dahil edilmesiyle oluşturuldu. Palmiyeler'e canlı performanslarında klavyede ve ikinci gitarlarda Barış Konyalı eşlik ediyor.
Grupla ilgili daha faza bilgi almak ve EP'yi dinlemek için;
Event Program
20:30

Doors Open

21:00

Palmiyeler

22:00

Dengue Fever
Location