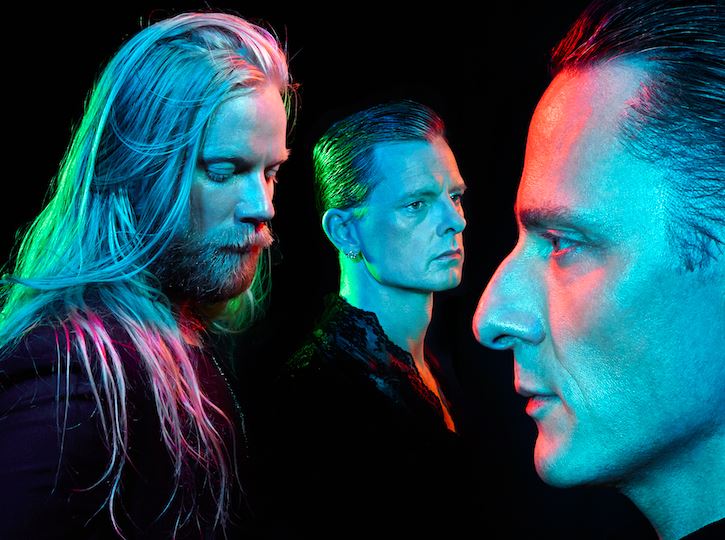 GusGus, 8 Ekim Perşembe akşamı Babylon Bomonti'de!

1995 yılından bugüne kadar tekno, trip-hop ve house'tan esinlenen ve yeni olanı denemekten korkmayan tavrıyla İzlandalı GusGus tam dokuz stüdyo albümü yayımladı. Björk, Sigur Ros, Depeche Mode ve Moloko gibi olağanüstü müzisyenlere yaptığı remixlerle de tanınan GusGus, bugüne kadar beş milyonun üzerinde albüm satışı gerçekleştirdi. Glastonbury, Split, Creamfields, Benecassim gibi büyük festivallerde sahne alan, efsanevi plak şirketi Kompakt ile yollarını birleştiren GusGus, geçtiğimiz sezon sahne aldığı Babylon sahnesindeki performansıyla büyük ilgi gördü. Grubun Babylon Asmalımescit konserini kaçıranları ve bu kez farklı bir mekanda tekrar yaşamak isteyenleri, bu defa 8 Ekim akşamı Babylon Bomonti'ye bekliyoruz.
Keşfedin:
​Ah! Kosmos
Tür: Electronic
Biraz andırıyor: The Field, Pantha Du Prince, Moderat
Mutlaka Dinleyin: And Finally We're Glacier, Trace of Waterfalls, Always in Parantheses
Lokal elektronik müzik sahnesinin en başarılı örneklerinden birinin temsilcisi olarak dikkat çeken Ah!Kosmos, prodüktör ve multi-enstrümentalist Başak Günak'ın projesi olarak İstanbul'da doğdu. Birbirinden son derece farklı ritim ve melodileri bri arada başarıyla kullanma becerisine sahip Günak, müziğiyle önce lokal elektronik ve deneysel müzik sahnesinde ismini duyurdu. Ah!Kosmos, dünyanın önde gelen müzik ve sanat ferstivallerinden Rock'n Coke, Babylon Soundgarden, Venice Electro Festival, Budapeşte Punkurica Festival, Piknik Elektronik Brüksel, Tokyo Electronic Music of Arts Festival ve CitySonic Festival'da performans sergiledi. İlk EP'si Flesh'ten sonra kısa süre önce Denovali Records etiketiyle piyasaya sürdüğü "Bastards" onun deneysel müzikteki başarısını perçinleyen bir örnek niteliği taşıyor. Müziğiyle Darkside, James Holden, Kiasmos, Two Door Cinema Club, Emika ve Daddy G (Massive Attack) gibi isimlere benzetilen Ah!Kosmos, Red Bull Music Academy 2014 Tokyo'da yer alma şansını elde etmiş lokal sanatçılardan bir tanesi olarak da önem taşıyor.
Event Program
20:30

Doors Open

21:00

Ah! Kosmos

22:00

GusGus
Location