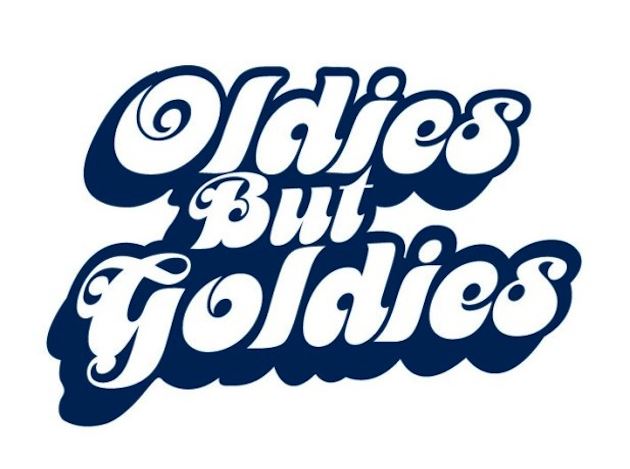 Asmalımescit gecelerinin efsanesi haline gelen "Oldies But Goldies" bu sene de Mabbas ve Murat Beşer'in komutasında Engin Eraydın'ın nostaljik ve renkli görselleriyle Babylon'daki yerini alıyor.

Efes Pilsen Sunar:
Babylon: Oldies But Goldies (70'ler, 80'ler, 90lar)
Babylon Lounge: Neo Discotheque by Ahmet Musluoğlu
Depeche Mode, The Cure, Madonna, A-HA, Chic, Duran Duran, ABBA, Donna Summer, U2, Blondie, The Smiths, James Brown, Nena, Culture Club, Cyndi Lapuer, Wham!, Frankie Goes To Hollywood, Michael Jackson gibi isimlerin asla modası geçmeyecek unutulmaz hitleriyle herkesi dansa davet eden Oldies But Goldies partisi, Babylon'da bu sezonda da sınırsız eğlence vaat ediyor.
Babylon'un hemen yanındaki merdivenlerden çıktığınızda ise Ahmet Musluoğlu'nun Neo -Discotheque müzikleri sizi karşılıyor. Müzikler ise geleneksel Neo-discotheque konsepti: New Wave, Post-Punk, Indie, Electro-Pop... Babylon Lounge'a gelenler 1970'lerin ortasına, New Wave müziğin çıkış noktasına ışınlanırken aynı zamanda 80'lerin alternatif sularına da dalacak. İçinde elektronik elementler bulunduran ve tamamen deneysel bir öngörü ile ortaya çıkarak müziğin gidişatını sonsuza kadar değiştiren New Wave ve Post-Punk'ın klasikleri çalınacağı bu gecede New Order, The Smiths, Joy Division, The Cure, Visage, Human League ve St. Etienne gibi demirbaş grupların unutulmaz parçalarıyla Neo-Discotheque ruhu tekrar canlanacak.
* Bu gece için bilet alanlar 2 mekan arasında ücretsiz geçiş yapabilirler.
* Babylon ve Babylon Lounge'da hergün saat 21.30'a kadar tüm alkollü içeceklerde %50 indirim!
Location