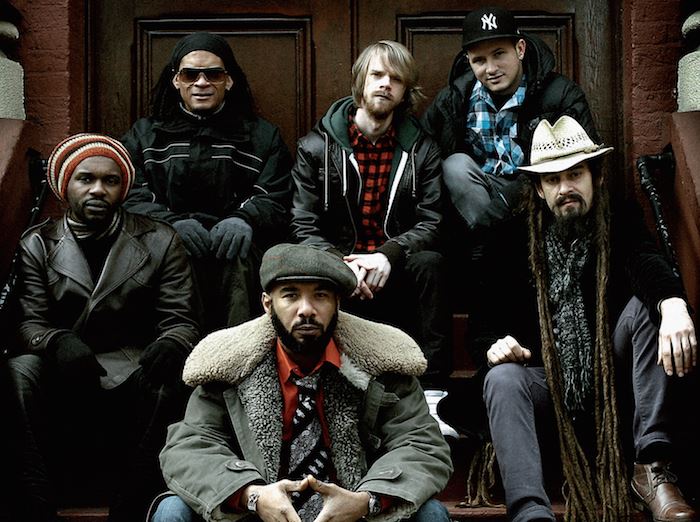 One of the UK's most exciting and innovative voices, Anthony Joseph is a Trinidad-born musician mainly influenced by Sun Ra, Gil-Scot Heron and Rastafarian culture. While the self-proclaimed "cosmic poet" doesn't really do any reading of poetry, what he does could be best described as "chanting".

Elaborating the notion of diaspora in his music and making free jazz from an unconventional perspective, also known as "Voodoo Punk", Anthony Johnson is getting ready to perform his new songs from his latest album "Rubber Orchestras" with The Spasm Band.
Anthony Joseph- Vocals, Percussion
Andrew John: Bass
Colin Webster: Saxophone, Flute
Michel Castellenos: Drums
Christian Arcucci : Guitar
Oscar Martinez: Congas, Percussion
This night is not to miss because,
You will get to listen to two different concerts with just one ticket.
Anthony Joseph, a self-proclaimed cosmic poet, cites Sun Ra, Gil-Scott Heron and Rastafarian Culture among his main inspirations.
With his live band "The Spasm Band", they will play a music they called "Voodoo Funk" that drifts between various genres like tropical music, funk, calypso and jazz.
Hollie Cook is the rising voice of London's underground reggae/dub scene. She's also the daughter of Sex Pistol's legendary drummer Paul Cook.
Known for remixing Manu Chao, Prince Fatty will play a DJ set, full of 70s dub music with echoes and reverbs.
Prince Fatty's DJ set will be accompanied by Hollie Cook and MC Horseman's strong vocals and they will keep the party going.
Event Program
| | |
| --- | --- |
| 22:00 | Doors Open |
| 23:00 | Anthony Joseph and The Spasm Band |
Location