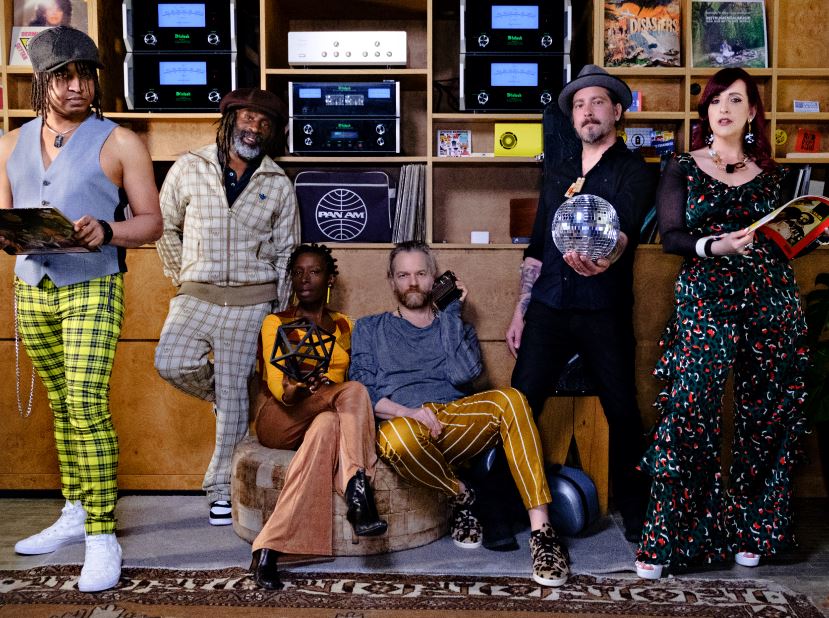 Gathering soul, hip-hop, spoken word jazz and funk in their authentic sound, Brooklyn Funk Essentials are coming back to Istanbul to be our guests on September 26th! We will be meeting at the night where the 25 years old band will be playing tracks from their ''In The BuzzBag'' album, recorded with Laço Tayfa in İstanbul. Hüsnü Şenlendirici and ZenG will be guest artists for the concert within the ''20th Anniversary Concerts''.

Founded and led by producer Arthur Baker and Lati Kronlund, Brooklyn Funk Essentials became one of the popular names of the New Yorker music scene and were ranked no.1 on Billboard's ''Aleternative R&B Album of the Year'' with their debut album ''Cool & Steady & Easy''. Getting inspired from Turkey following their tour in 1996, they recorded their ''In the Buzzbag'' album with Roman music ambassadors Laço Tayfa, led by clarinet virtuoso Hüşnü Şenlendirici. The album blends Brooklyn Funk Essentials' authentic and wide sound portfolio with complex Turkish rhythms and instrumentals. 4 tracks from the album, including ''Istanbul Twilight'', featured in Fatih Akın's tribute movie ''July''. Gathering funk, disco and jazz with their third album ''Make Them Like It'', Brooklyn Funk Essentials shared the stage with big names such as James Brown, Parliament-Funkadelic, The Fugees, The Meters and Erykah Badu. British soul artist Alison Limerick assisted the band during their 2015 ''Funk Ain't Ova'' album tour. Following Papa Dee quitting the band, Alison Limerick and guitarist Desmond Foster handled the vocals. They got back into the studio to record ''Stay Good'' which will be released in the upcoming months.
Guest artist: ZenG
Tickets on sale on Biletix!
Location